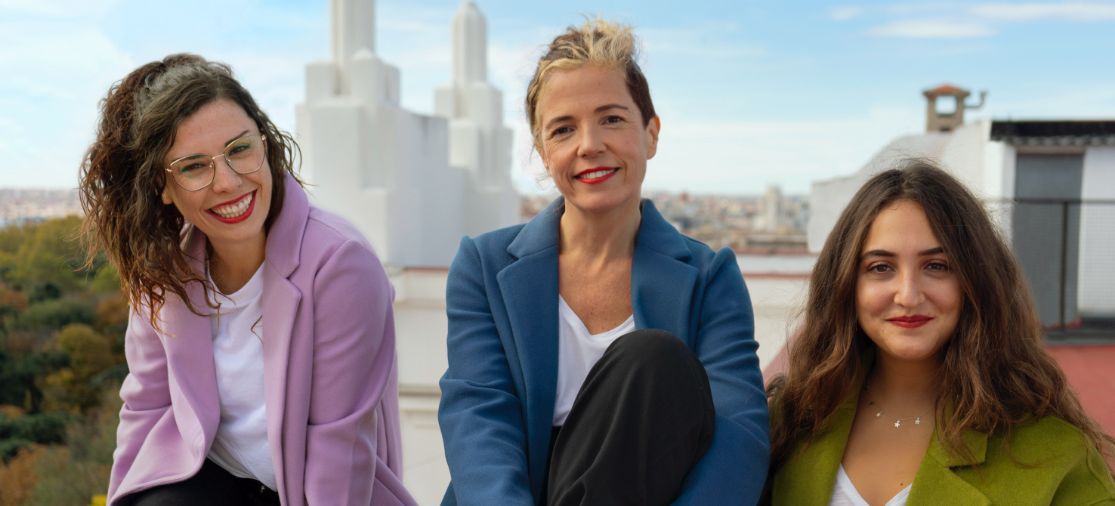 Paula Ruiz
I graduated in Fine Arts 21 years ago, and this will be part of me forever…
For the last 18 years, I have been using color and light to giving life to the ideas of prestigious directors and photographers, both in Spain and worldwide. I focus my job in the film and advertising industries, and although my home base is Madrid, I love the idea of coloring around the world!
Teresa Giménez
Degree in Audiovisual Communication and Master in Postproduction
I found my interest for the Color Grading side of the industry thanks to my thorough skills as Video Editor and conform Technician for over 6 years. I took the Color Grading way holding hands with Paula Ruiz, who saw in myself the technical and artistic skills that could enrich her company.
Inés Santiago
Currently I am finishing my degree in Marketing and Advertisement, something very related to my every day production work in the studio of Color in motion.
Working here is helping me to learn new techniques, be creative and get to know this amazing industry.